"Gabby's Weekend Outlook" for Crystal Beach Texas on Bolivar Peninsula and as always first thing Thursday Mornings…. Hold-on it's May and the party keeps going on. This weekend it's LIVE Music and Jeep…Jeeps…Jeeps all over Bolivar Peninsula and in Crystal Beach Texas. Go Topless Jeep Day is May 14th but it's a weekend event on Bolivar. Jeep lovers started converging on Bolivar Peninsula earlier this week and will be enjoying our 27 miles of paradise thru Sunday. The Bolivar Event Cam will be streaming LIVE from the Tiki Beach Bar and Grill all weekend. Saturday morning at 10am the photo shoot of all the Jeeps along with a LIVE Radio Broadcast by "In Wheel Times" on Yahoo Sports Radio 1560am from 9-11am. Don't miss out on this yearly event on Bolivar Peninsula and for the photo shoot at Tiki Beach Bar and Grill. Remember you can view all the JEEP ACTION on our LIVE Streaming Webcams 2 of which are on the Beachfront.... For LIVE Streaming Webcam Action visit our website... www.BolivarPeninsulaTexas.com
We've also started a NEW campaign so everyone can see how fun Bolivar Peninsula is, just post your fun photo from Bolivar Peninsula to any Social Media site like Facebook, Instagram, Twitter or Google Plus and #bolivarpeninsulaanytime or #crystalbeachfun.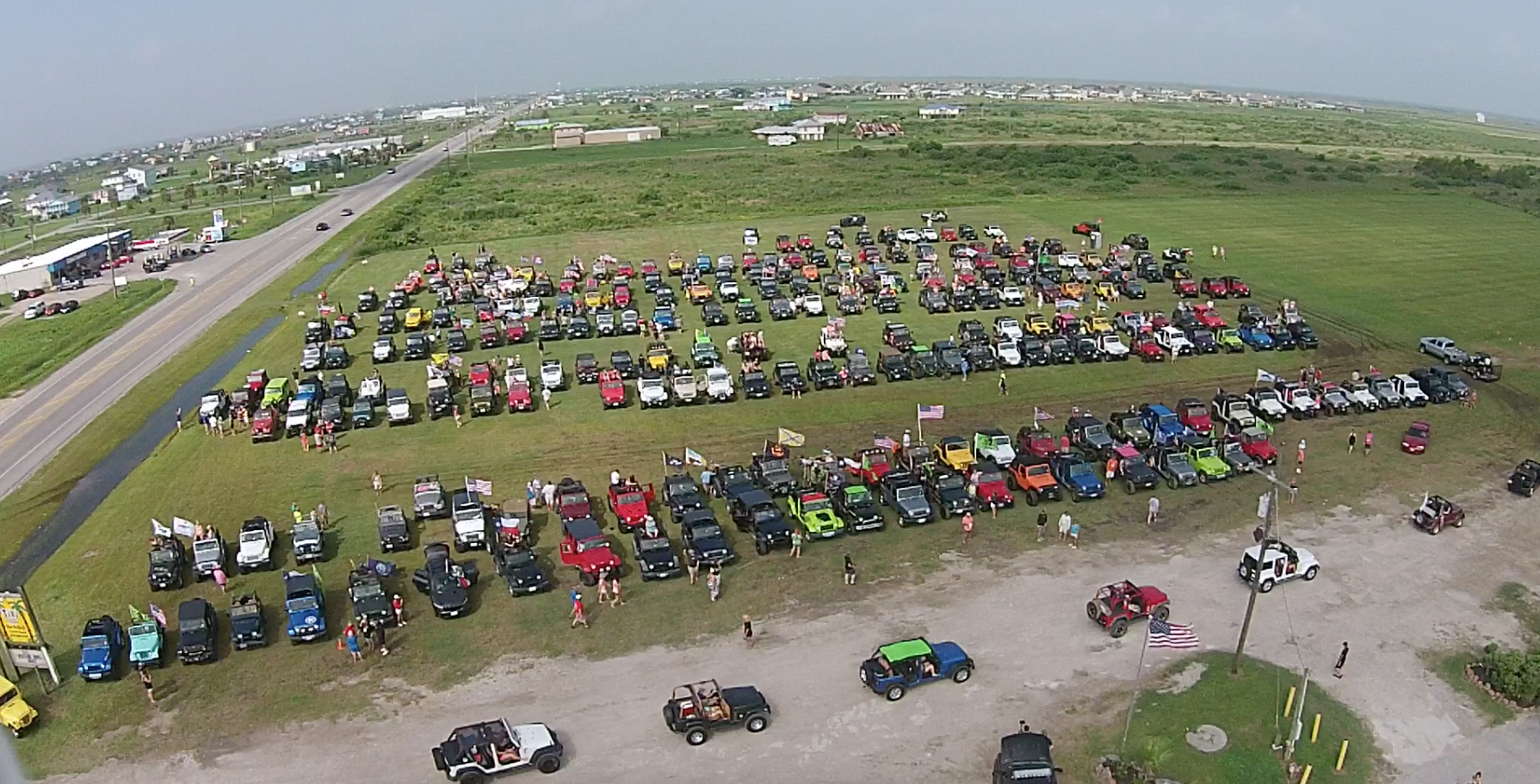 Tiki Beach Bar and Grill- www.Facebook.com/Tiki-Beach-Bar-and-Grill
Tiki Beach Bar and Grill- Go Topless Jeep Weekend Celebration!!!
Saturday we'll have fresh made to order breakfast starting at 8am, Group Jeep Photo at 10am and "In Wheel Times" broadcasting LIVE Saturday Morning from 9-11am on our parking lot.
Friday Night Special- Fajitas, Fresh Gulf Shrimp, Beef, Chicken or Mix
Friday Night Live Music- "John Cessac" 8pm- Midnight
Saturday Morning- Saturday Morning Breakfast served from 8am-11am.
Saturday Night Special- Fish and Shrimp w/Deep Fried Baked Potato and Salad Bar.
Saturday Night Live Music- "Cross Roads" 8pm-Midnight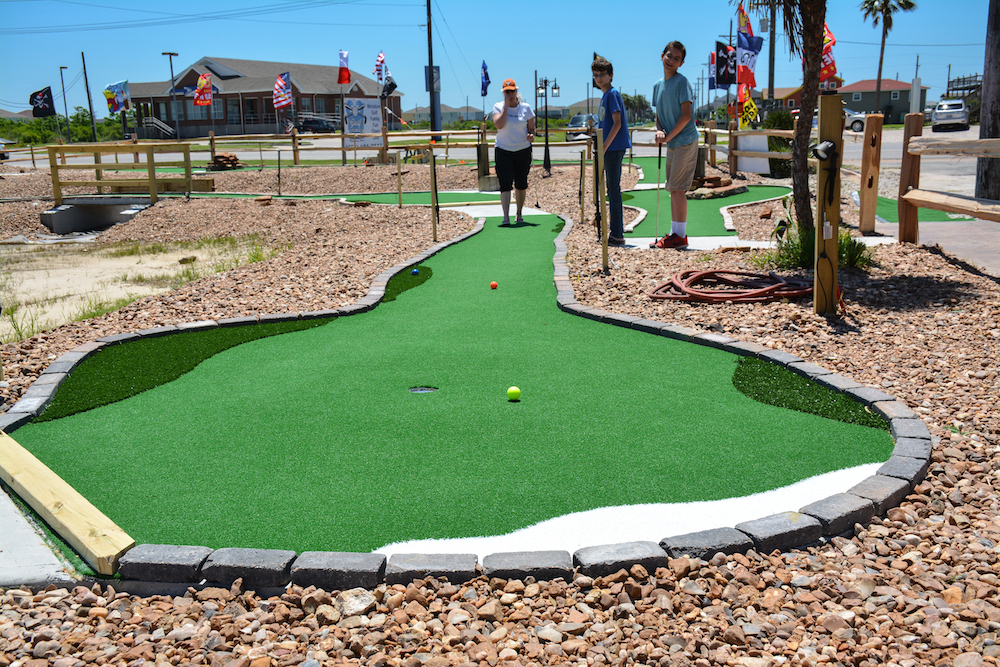 The Gulf Range- www.TheGulfRange.com
We're open till 10pm Friday and Saturday Night. More fun for families and friends. Miniature Gulf at its finest. Lets all welcome "The Gulf Range" to Bolivar Peninsula, they are located at 1987 Highway 87 which is across from the Post Office. Miniature Golf after dark is available and with the tropical landscape and lighting the setting for a fun night with family and friends!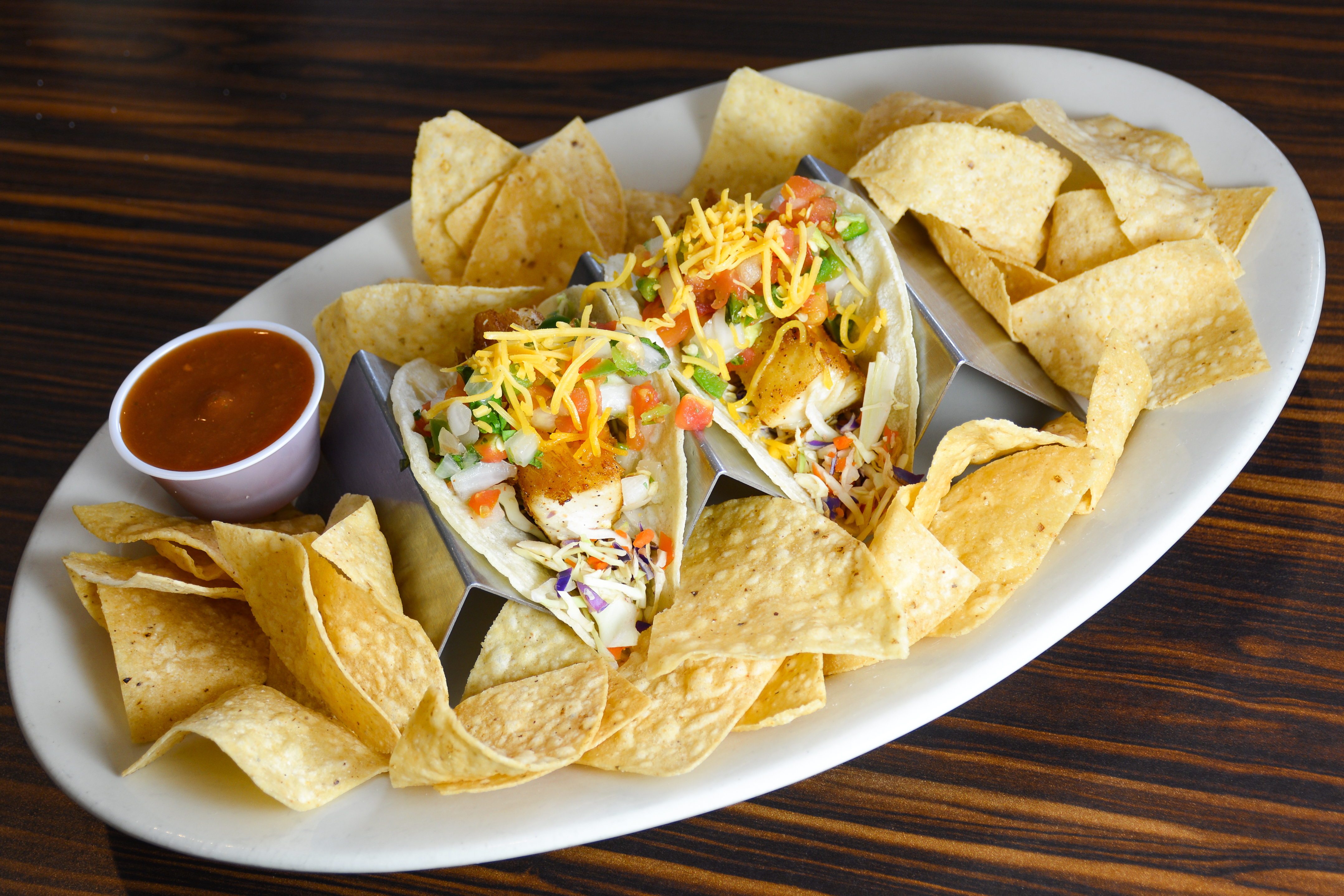 Ocean Grille- www.OceanGrilleCrystalBeach.com
Jeep Lovers Weekend Special, Grilled Mahi-Mahi on a corn tortilla resting on a bed of fresh grated cabbage and topped with fresh pico, made daily chips and home-made salsa…$12.95
Breakfast Served Saturday and Sunday Morning 8am-10:45pm- Full Breakfast Menu and "All You Can Eat Pancakes"….$4.95

Stingaree Restaurant and Marina- www.Stingaree.com
Open at 11am Wednesday thru Sunday!!!
Fresh Seafood, Frosty Muggaritas and Sunsets over the bay nightly, free with each dinner!!!
Stingaree Restaurant Welcomes Jeep Weekend to Bolivar Peninsula
Friday Night Live Music- "Jamie Talbert and the Band of Demons" live at 7pm!!!
Saturday Night Live Music- "Bobby Enloe and the Texas Hold'em Band" live at 7pm!!!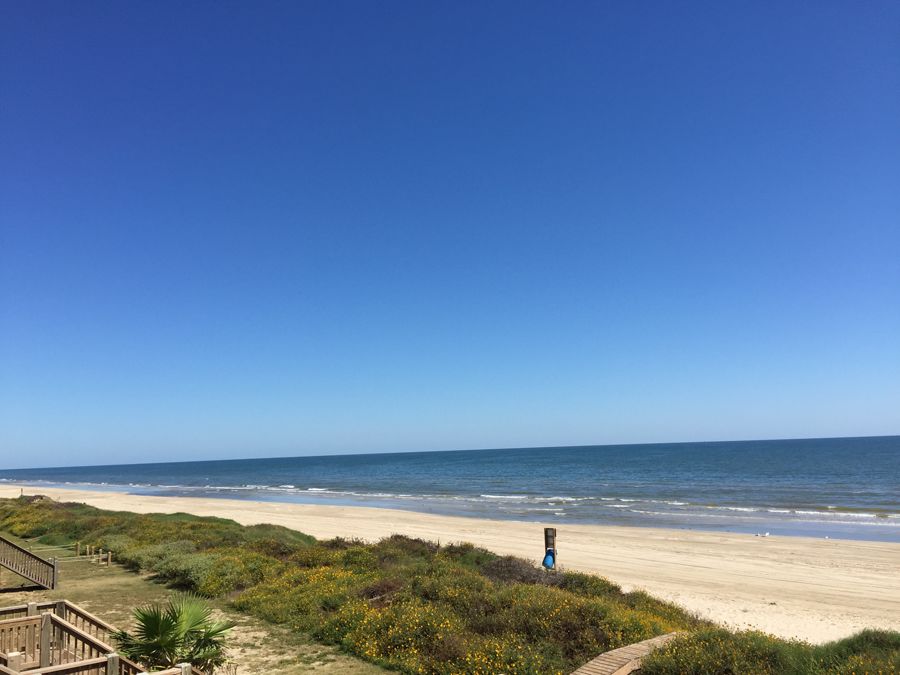 Latitude 29 Surf Shop- www.Latitude29SurfShop.com
Latitude Lanyard with purchase of $50+… mention- Lanyard
Next weekend is great times on Bolivar and we'll be getting ready for the "Texas Frog Fest" May 28th and 29th at the Texas Frog Fest grounds, Gates open each day at 1pm for LIVE Music all day and night!!! For the LIVE Music Line-up at Texas Frog Fest with times visit our LIVE Music Calendar at…. LIVE Music Calendar.
For information on anything in Crystal Beach Texas or on Bolivar Peninsula visit our website at www.BolivarPenisnulaTexas.com and check-out our LIVE Music Calendar or our Events Calendar for complete details.
Until my next thought, support our local businesses and enjoy our 27 Miles of Paradise known as Bolivar Peninsula!!! #bolivarpeninsulaanytime #crystalbeachfun